If you get the error SSISDBBackup.bak could not be accessed while creating an Integration Services Catalog, it could be because you do not have Integration Services installed on your SQL Server instance. Below I am going to attempt and create an Integration Services Catalog, by right clicking the item within SSMS and choosing Create Catalog. If you are going to run/manage many SSIS packages, using a catalog makes life a lot easier.
It then prompts you with some options, I choose the items below.
I press OK, but then I get the error below.  It could not find the backup file to restore and create the catalog.
Looking in the directory, it shows that the file does not exist.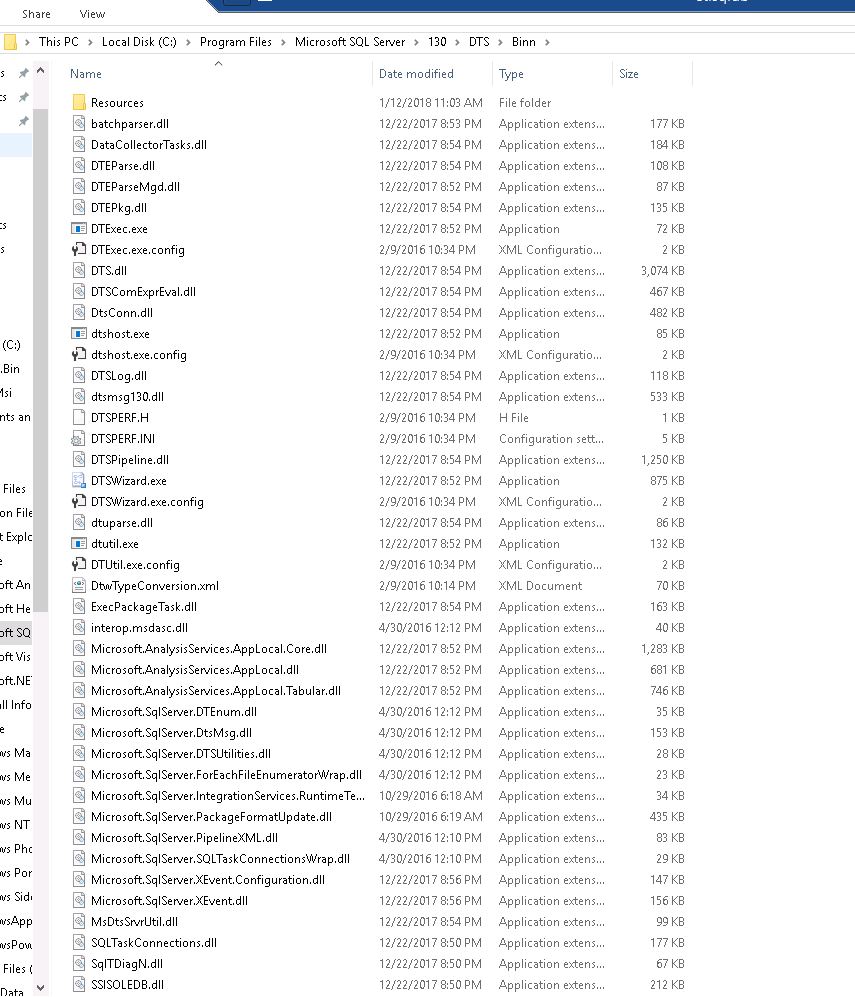 To fix this error, you need to make sure that you install Integration Services for this instance.  Start up the installer and select the add features to an existing installation (highlighted in yellow below)
Now select Integration Services from the options below and press Next.
It should install without issues, but you will need to reboot after installing.
After rebooting, you can look in the directory and see that the SSISDBBackup.bak file is now located in the directory.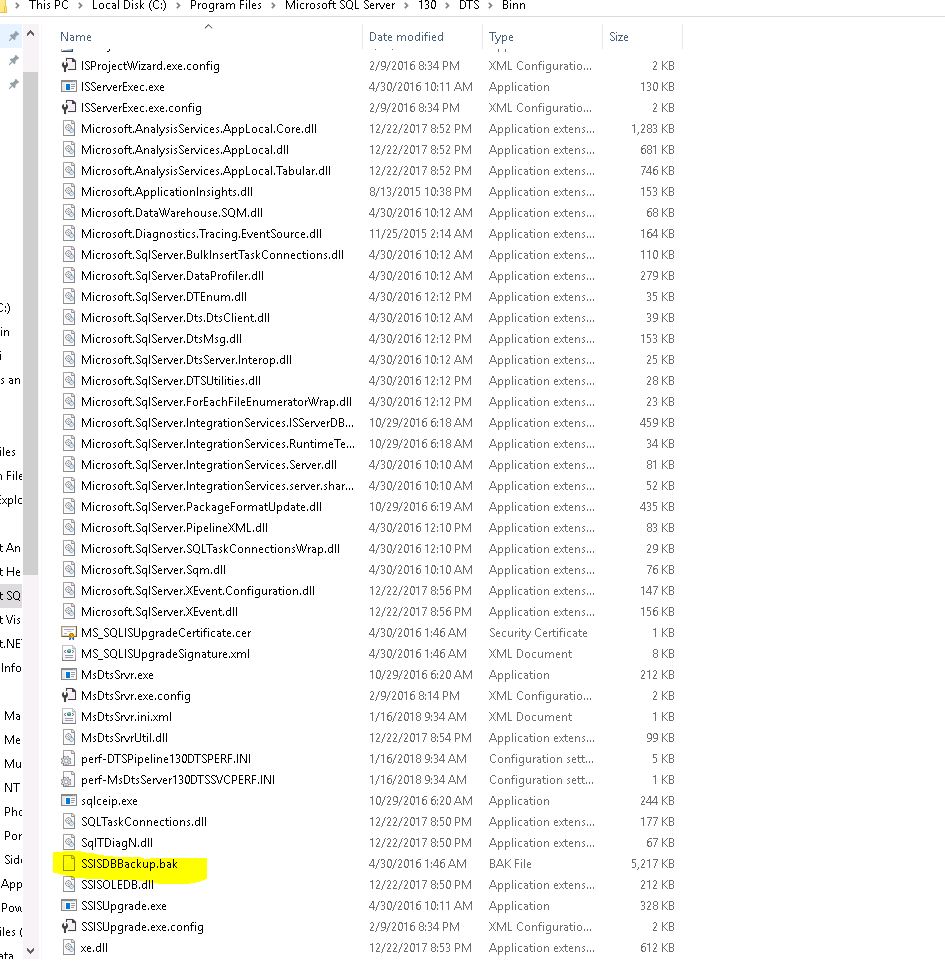 Now you can go through the process of creating the catalog and will not receive the SSISDBBackup.bak could not be accessed error.  When it is installed, it will look like the screenshot below.  You can now deploy your SSIS projects and packages to the Catalog:
Good luck!
Want me to do this for you? Drop me a line: itgalaxyzzz {at} gmail [dot] com