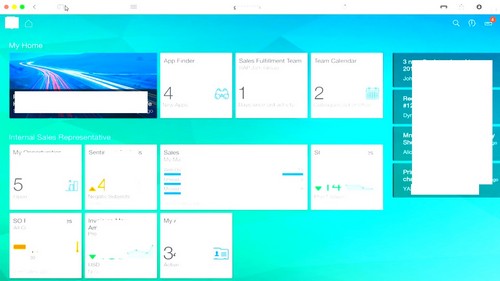 There is an issue when user experiences over saturated video in Skype for Business, Windows Media Player or Powerpoint.
In Skype for Business when user is in a meeting and someone shares a screen, it shows on their laptop however the colors are over-saturated making it difficult to read.
When this happens, it is only the S4B screen that is over-saturated.
All other windows are showing proper colors before S4B and during S4B session. Only the screen sharing window is over-saturated.
If a user shares their own screen, the colors are OK and people see them OK on their own laptop.
In Powerpoint it can happen with incorporated videos: they will be too bright / over-saturated.
In Windows Media Player the saturation and contrast of videos is way high. It's also impossible to readjust the brightness/contrast/hue/saturation using the WMP settings to fix the issue.
To resolve this issue with over-saturated video you need to make sure that color settings can be controlled by the application and not by driver itself.
Here is example for Intel HD Graphics:
1. Right click the mouse anywhere on the desktop > click Intel Graphics Properties
2. Select Video
3. The settings would have jumped to Driver Settings which is the root cause of this problem
4. Set Input Range as well as Standard Color Correction to Application settings
5. Click Apply, and then YES immediately.
6. Now you may close the HD GRAPHICS CONTROL PANEL
This will fix over-saturated and too bright video.
Want me to do this for you? Drop me a line: itgalaxyzzz {at} gmail [dot] com