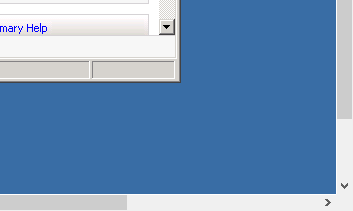 I have recently upgraded Remote Desktop Connection Manager (RDCMan) 2.2 to version 2.7. And this event has quickly become a pain to me: the host's screen doesn't scale to fit the full size of the local client screen size and ugly scroll bars were present on screen so had to use it to get the "start" button. This is really irritating…
Here is how it can be fixed:
Click menu Tools –> Options

Click tab Client Area. Make sure "Lock window size" is unchecked.
Right click the very top root level of the hosts tree (it is actually your .rdg file name), select Properties
Click tab Remote Desktop Settings; uncheck Inherit from parent; check Same as client area, click OK.
That's all. Enjoy the full screen. And of course, don't forget to save your .rdg file.
Want me to do this for you? Drop me a line: itgalaxyzzz {at} gmail [point] com